NORPLAN's long track-record bears witness of a company that is robust and resilient. The company was established in 1971 as a vessel for exporting Norwegian consultancy and engineering expertise to international markets. In the early years, the emphasis was aid projects — particularly in East- and Sub Saharan Africa.
Key Events in NORPLAN's History
1971: NORPLAN was established as a consulting partnership and submitted its first joint bid for a NORAD project in August of the same year.
1976: NORPLAN opened its first 'offshore' branch office in Dar es Salaam, Tanzania. This office was instrumental in accommodating NORPLANs growing business in the East-African region.
1985: NORPLAN expanded onto the Arabian Peninsula and opened an office in Abu Dhabi in the United Arab Emirates.
1995: NORPLAN established an office in Kampala, Uganda in cooperation with local engineer and business man Lawrence Omulen.
1997: NORPLAN established a project office in Sarajevo, Bosnia and Herzegovina.
1998: With a growing business in Ethiopia, NORPLAN established a long-term cooperation with a local engineering company, Shebelle Consult. Shebelle`s office in Addis Ababa also serves as the NORPLAN project office.
2000: After being awarded the "Melamchi multipurpose project", NORPLAN established a project office in Kathmandu, Nepal.
2004: NORPLAN became the environmental and social program manager for the Theun-Hinboun HPP project in Lao PDR and established a NORPLAN project office in Vientiane.
The same year, NORPLAN was awarded the "St. Petersburg flood protection" project in and opened a project office in St Petersburg, Russia.
2006: NORPLAN Tanzania is established as a limited company with local staff and management as majority shareholders.
2009: With the award of pre-feasibility and reconnaissance studies for fifteen hydropower projects NORPLAN opened a project office in Thimphu, Bhutan.
This year, NORPLAN reduced its ownership interest in NORPLAN Uganda Ltd that was renamed to NEWPLAN Ltd. predominantly is run as an independent local company.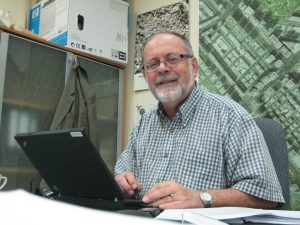 2011: NORPLAN is awarded the "Redevelopment Masterplan for Mutrah" and opens an office in Muscat, the capital of the Sultanate of Oman.
2012: The St Petersburg project office was closed in 2012, following the successful completion of the project.
2017: Asplan Viak, one of the founding partners of NORPLAN have acquired full control of the company through an agreement with former co-owner Multiconsult AS.
Social Responsibility
Since its inception, it has been a key principle of NORPLAN's business operations to act socially responsible. Throughout all our aid related assignments, we have established local offices in the respective countries and gradually transformed these into sustainable businesses with local ownership and local employees. We continue to work with these businesses as part of our trusted partner programme.